A lot happens to a website over the course of a year – particularly on big websites (with millions of clicks per month). And even more particularly, when that year includes the Covid-19 pandemic, cancelled sporting events, delays in TV show premier dates, and marketing budget changes across all industries.
Technical SEO Improvements Were Top Priority for Client's Site
While there were many creative/content-centric opportunities available to my client's site, the highest impact items we prioritized throughout the course of the last year were technical initiatives, such as:
Fixing a long-standing, site wide issue with 404 errors (the majority +50% of pages on the site – including series detail pages, credit pages, and watch pages – were serving false 404 errors to Google.
Tens of thousands of pages with "poor" core web vitals
Tens of thousands of broken links, redirect chains, missing canonical tags, missing schema markup
XML sitemap errors
Hundreds of thousands of broken backlinks from external websites
The Results:
Despite being able to easily identify the opportunities (via a comprehensive web audit), Making actual progress across all of these fronts wasn't easy. As is the case for many SEOs at every type of company, we are competing against a big product backlog of tickets from all web teams – and SEO isn't always considered 'top priority'. But through hard work, building strong relationships with team members, and excellent mentorship from my boss – we were able to make significant headway on these technical initiatives.(Shout out to the product managers/developers/my boss for helping make it all happen!)
In reviewing the last three months YoY, there has been a:
+240 improvement in SEO contribution to web content starts, YoY (15.7% > 53.2%)

+61 improvement in SEO contribution to web visits, YoY (23.5% >37.9%)

+20% increase in site wide SEO clicks to the site in November 2020 – January 2021, YoY

+56% increase in 'Rich Result' clicks, YoY

+105% increase in 'Media Actions' clicks, YoY
Details on Contribution Improvements
Content start contribution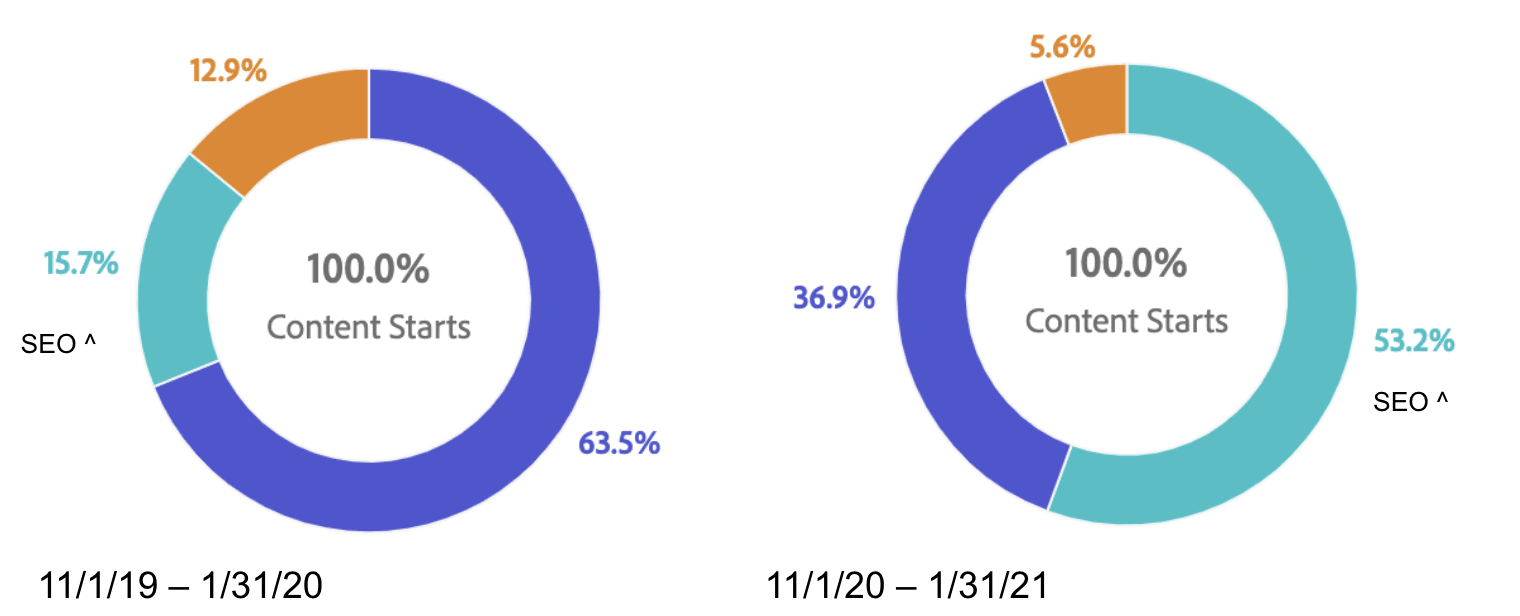 Visits contribution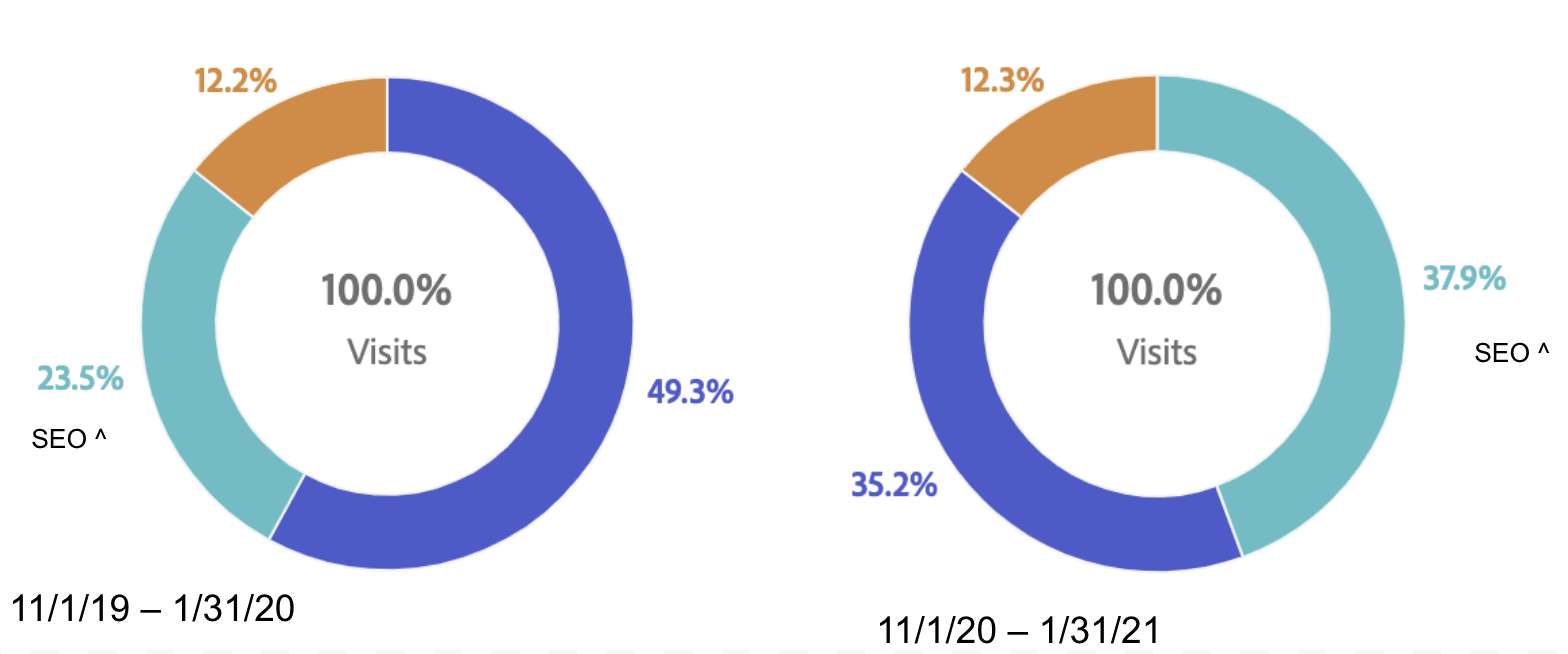 Details on Clicks Improvements
This year, November – January = dark blue
Last year, November – January = dotted blue


The SEO improvements made to my client's site was a combination of several SEO initiatives. They were primarily technical in nature – especially as it related to incorrect response code errors affecting the site. By setting up efficient processes with the product team, the SEO team was able to overcome initial barriers to success, and drive a +240 lift in SEO contribution to web content starts, a 61% improvement in SEO contribution to web visits, and a 20% improvement in total SEO clicks to the site.