Do your Google search results suddenly look a bit off?
It's not just you.
Two days ago on January 13, Google confirmed via Twitter that will be rolling out a redesign for desktop search results. While I haven't personally seen my search results change yet, many people already have.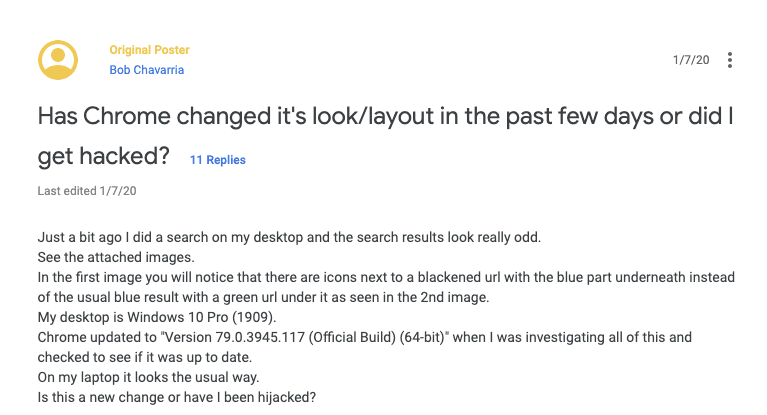 What Changes Were Made to Standard Search Result Listings?
Like Google explains in the tweet, this desktop redesign is following the mobile redesign that occurred last year. The biggest changes include:
Inclusion of sites' favicons on the lefthand side of listings, and bold "Ad" favicon for ads.
Greater emphasis of domain name / page breadcrumbs – moving above the title tag and meta description of the listing, and switching from green to black.
Here's a close up image of the mockup, for the query "online programming courses".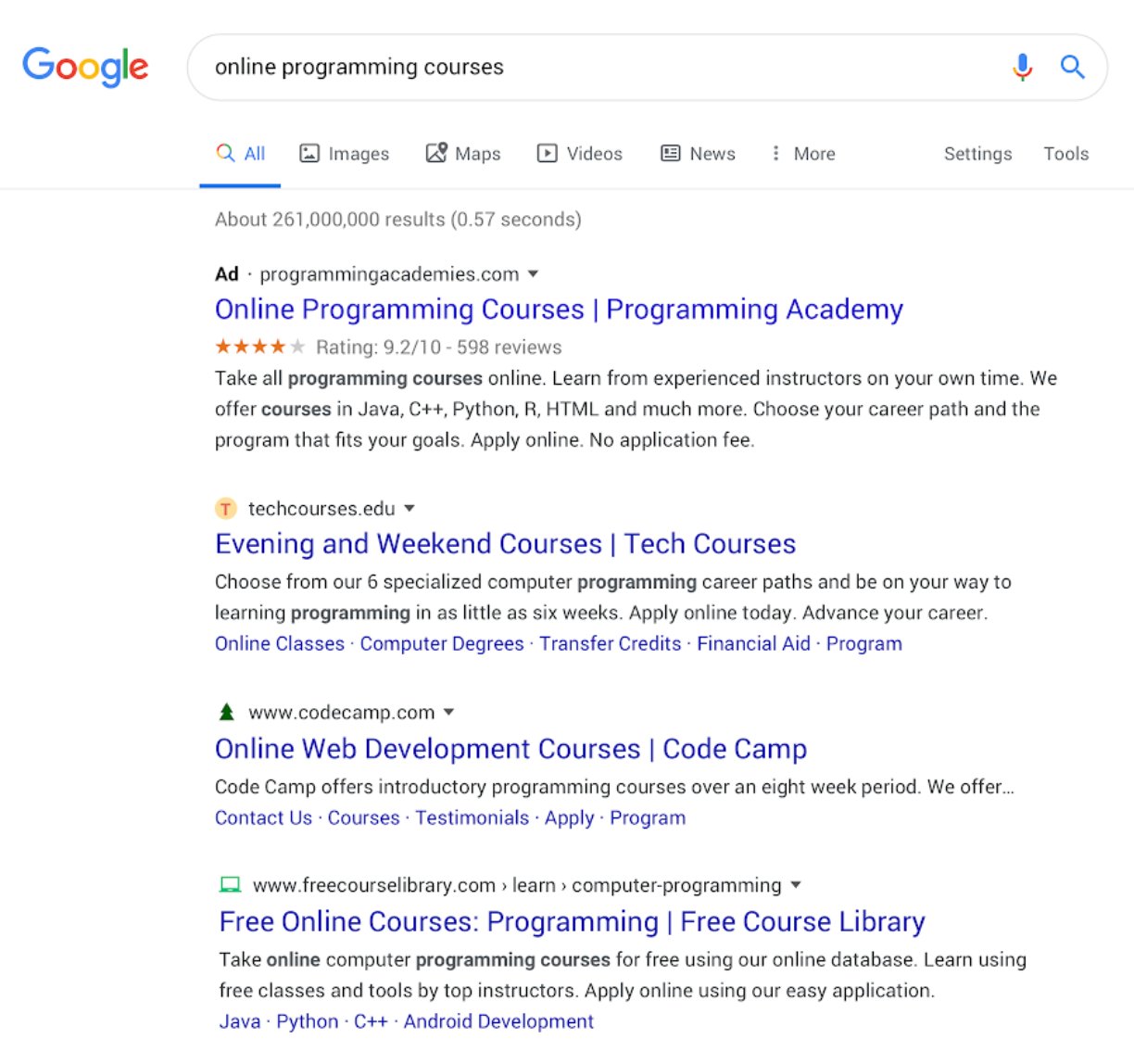 For comparison, here is the current design of desktop search results, for the search query (pulled 01-15-20):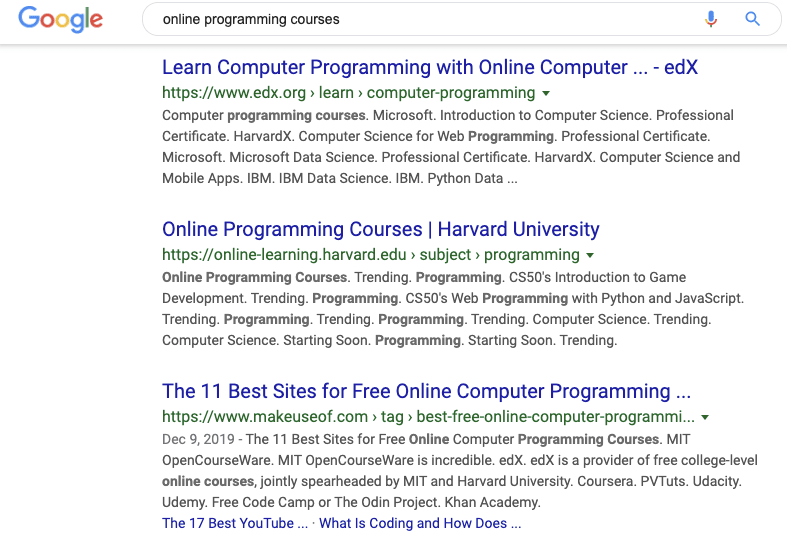 Carousel-Specific Changes
As for carousel-specific queries, my colleagues at FOX also found that the top "ways to watch" carousel has gotten an updated look. Plus, a button at the top to "browse by provider" if users aren't currently logged into one.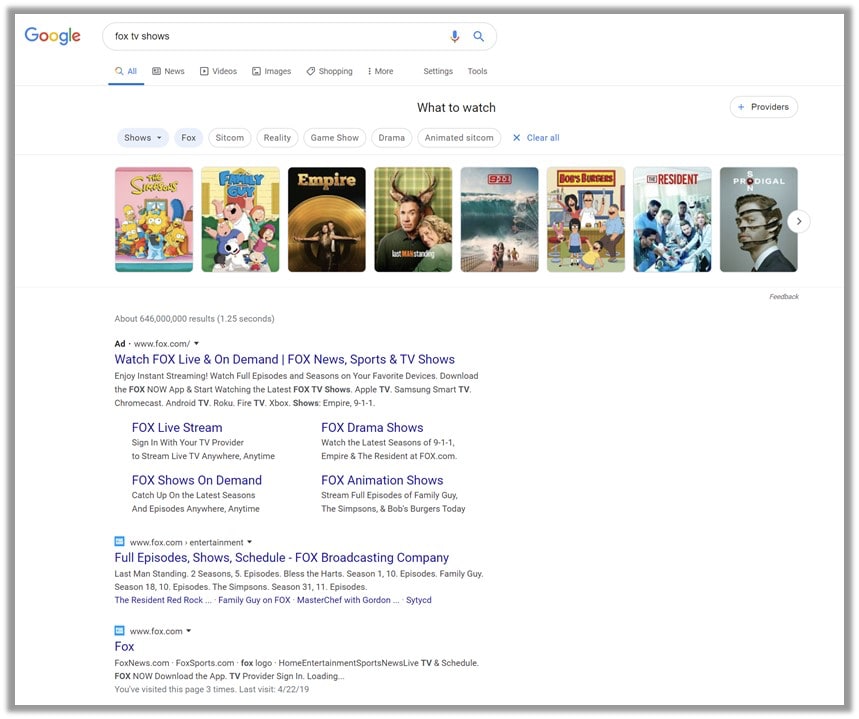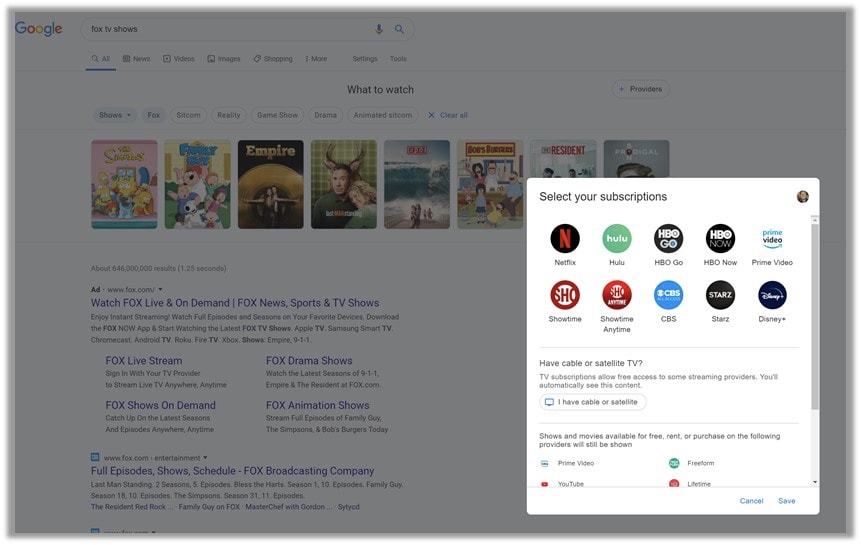 Why did Google make these changes?
This design has already been live on mobile search for several months, and the roll out to desktop will match.

Beyond matching mobile, why did Google make the change? Google also explains on January 13 that the purpose was to help searchers "better understand where information is coming from, more easily scan results, & decide what to explore."
Sounds straight forward enough.
What do these changes mean for paid and organic strategy, if anything?
Though the redesign won't actually affect the algorithm/ranking factors, SEOs should prepare themselves/their clients for the following shifts:
Paid: Bolder ad labeling may or may not interfere with click through rates.
Organic: Ensure that strong brand iconography is a part of your SEO strategy, as site favicons will now be featured prominently.
Organic: Ensure that clear, organized page breadcrumbs are a part of your SEO strategy, as they also will be featured more prominently in search. (Though they should be optimized already! 😉 )
Organic: The carousel section is way more detailed than it was previously. Marking up website content with structured data will help Google better understand your site – and increase your chances to get featured in this coveted spot. I LOVE this simple tool for generating JSON schema code.
Have your desktop search results switched to the new design? Let me know in the comments. Do you like the new design? How do you think it will impact your paid or organic search strategy moving forward?
Like this post? Read more Google News stories here.