FOX.com Keeps its Visitors Happy & Engaged, with a 404 Page Redesign [Case Study]
Average time on site and total page views are direct, positive SEO ranking factors. And due to the very nature of a 404 page (the content a user has requested cannot be found) both of these metrics are put at risk any time a website visitor lands on said 404.
To keep SEO metrics up and keep users engaged with FOX.com content, we ran an A/B test in April on the website's 404 page — to see if a new page design could help lower exit rates/increase click through rates (CTR) to a new part of the site.
Continue reading to discover how we were able to lower exit rates and increase CTR from FOX.com's 404 page by 60% by revamping the page's design.
Traffic Allocation:
All 404 page visitors (on desktop and mobile web) were involved in the experiment – with 1/3 of the traffic going to the control, 1/3 of the traffic going to variant 1, and 1/3 going to variant 2. Screenshots of the three pages included:
The Control:
This is what the 404 page looked like initially.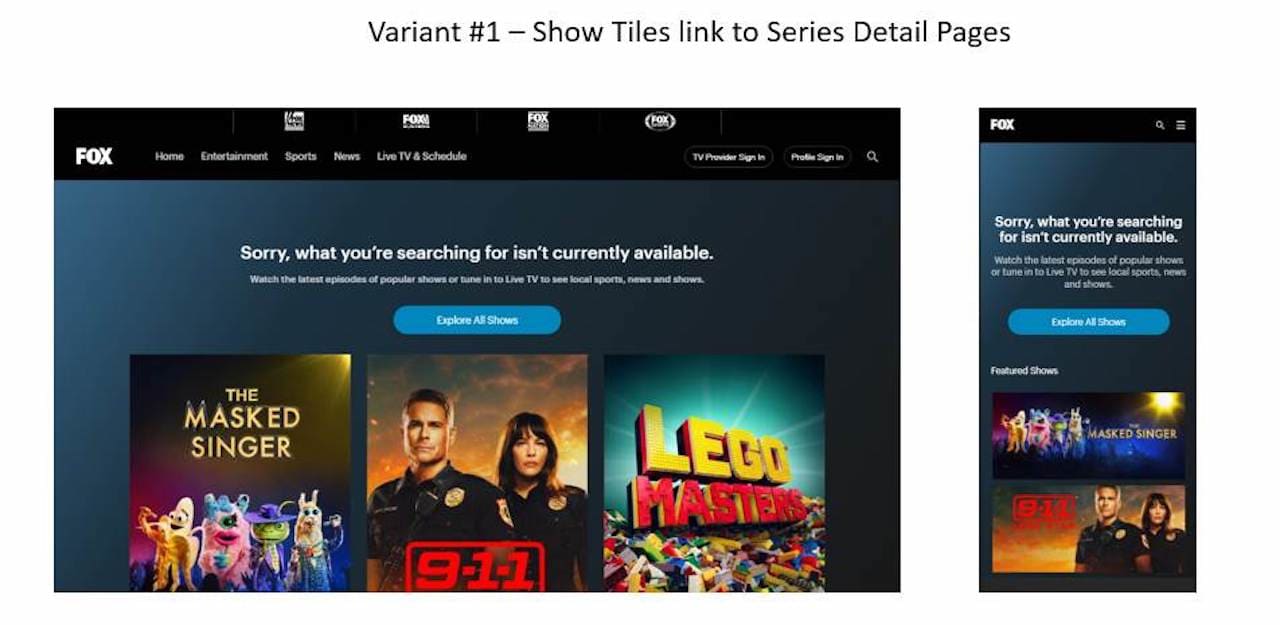 Featured Show Variant:
Featured top shows currently on FOX, to entice users to click onto one of the series detail pages.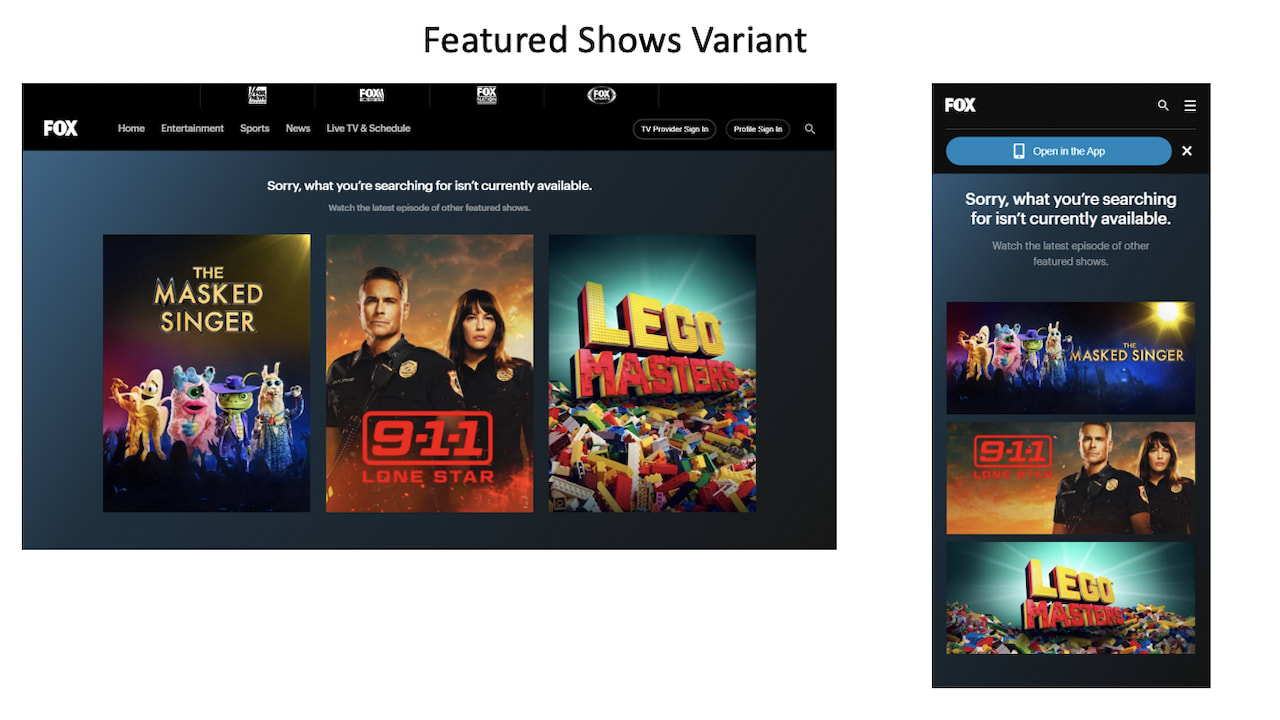 Featured Genre Variant:
Featured top show genres, to encourage users to explore content from their favorite TV genre.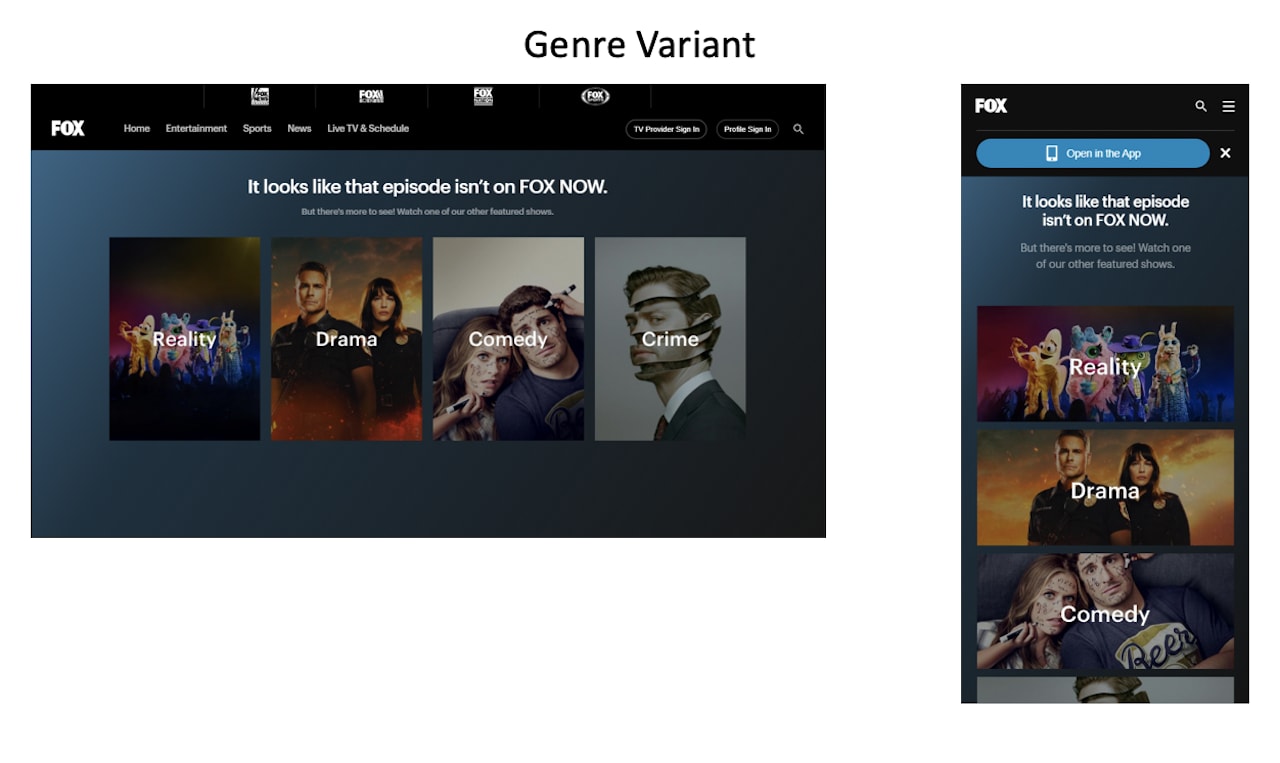 Results & Business Implications
At the end of the experiment, both variants significantly improved CTR on the 404 page. And so, we made the permanent change.
42.7% lift in CTR from the Featured Shows version.
60.3% lift in CTR from the Genres version.
Like this post? Explore more TEKKI case studies here.
Elizabeth Lefelstein
SEO Lead at FOX Networks Group. Founder of TEKKI.digital blog. Contributing author at SearchEngineJournal.com.