Gucci announced earlier this month that its customers will soon me able to use Bitcoin to make purchases at select in-store locations.
The pilot program will be available at its boutique stores in New York, Los Angeles, Miami, Atlanta, and Los Vegas. And by the summer, the program will be rolled out to all stores in North America and offer a total of 10 different crypto currencies.
This program proceeds it buying and (currently developing) "land" in the Metaverse earlier this year. And Gucci's not the only company betting big on Crypto and the Metaverse. Brands such as Nike, Starbucks, Prada, Adidas, Chipolte, and more have representation somewhere within the Metaverse.
Gucci is always looking to embrace new technologies when they can provide an enhanced experience for our customers.

Now that we are able to integrate cryptocurrencies within our payment system, it is a natural evolution for those customers who would like to have this option available to them.

Marco Bizzarri, Gucci president and CEO
But what do brands' increasing openness to Crypto and the Metaverse mean for SEOs?
In short, it's a bit too early to say. But there's a few things I predict are going to be more commonplace in the not-so-distant future.
Read more.
1. Smaller brands will follow the 'big boys' lead – by increasingly opting into cryptocurrency as an accepted payment method of payment
A recent study from Brandessence Market Research found earlier this year that the Crypto payment gateway market is growing at 22.8% CAGR.
Indeed, many major brands already accept at least one type of cryptocurrency as a payment method – Overstock, Home Depot, and Tesla to name a few. Popular currencies include Dogecoin, Bitcoin, and Ethereum.
You can learn more about how to enable Cryptocurrency payment gateways on Shopify's platform here and WordPress's platform here.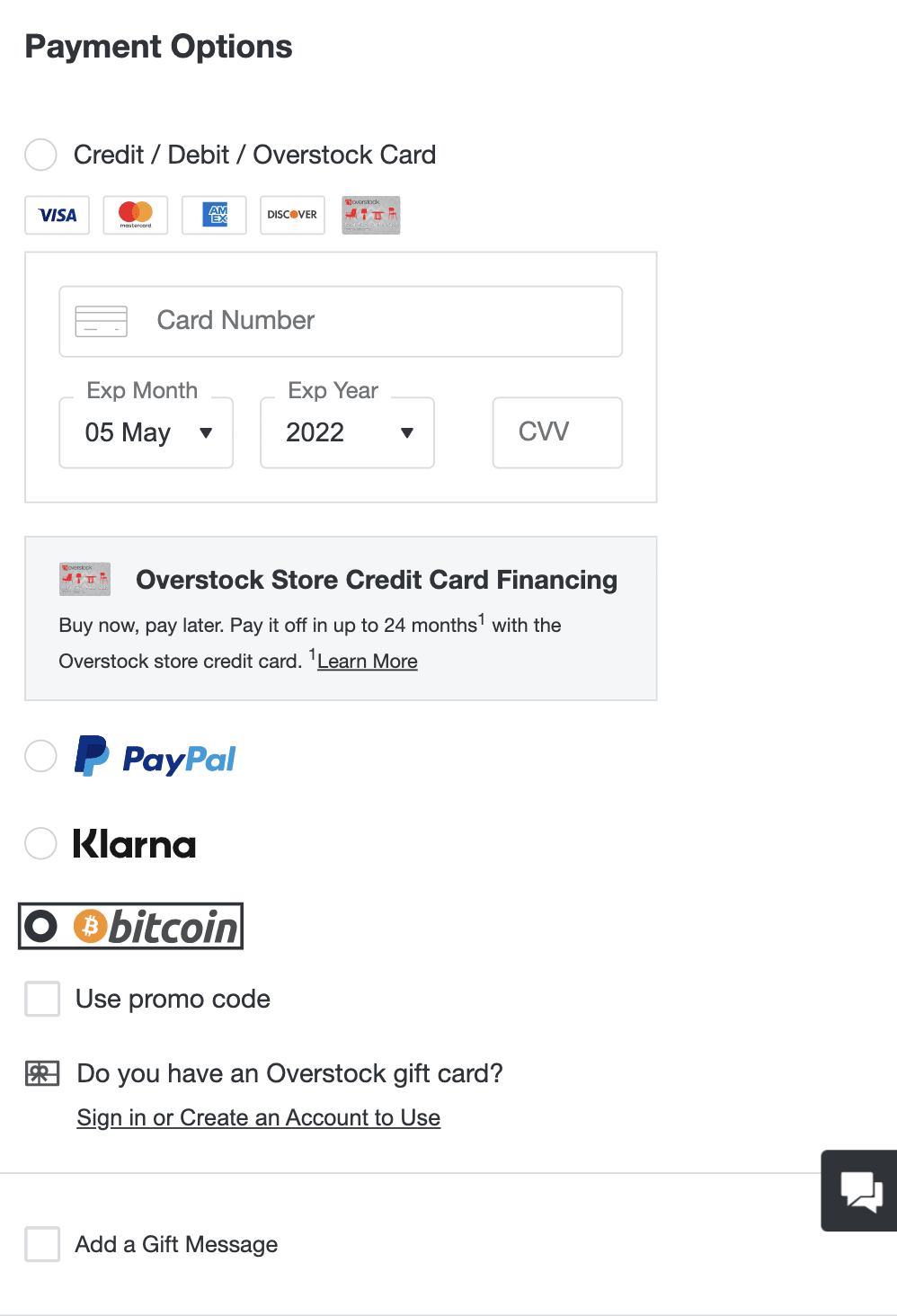 2. 'Metaverse' website landing pages and sub-domains are going to become way more of a thing
In fact, while researching this idea I came across tons of marketers already promoting "metaverse landing pages" as a specialty skill set on Upwork. And, design-related sites like have already published articles on case studies and best practices.
You can check out a few examples of high-profile brands' landing pages / sub-domains here:
3. Metaverse marketing jobs / SEO specializations will increase
While a quick LinkedIn search can confirm that metaverse-related jobs are plentiful, a particular take that I have on the subject is that metaverse-SEO is going to be its own niche specialization.
What I mean is, editorial SEO, e-commerce SEO, technical SEO, local SEO, international SEO, ASO, etc. etc. etc. are all their own niches. And with this new landscape, will call for a new type of SEO specialization for Metaverse brands' websites – as well as being "discoverable" within the Metaverse specifically.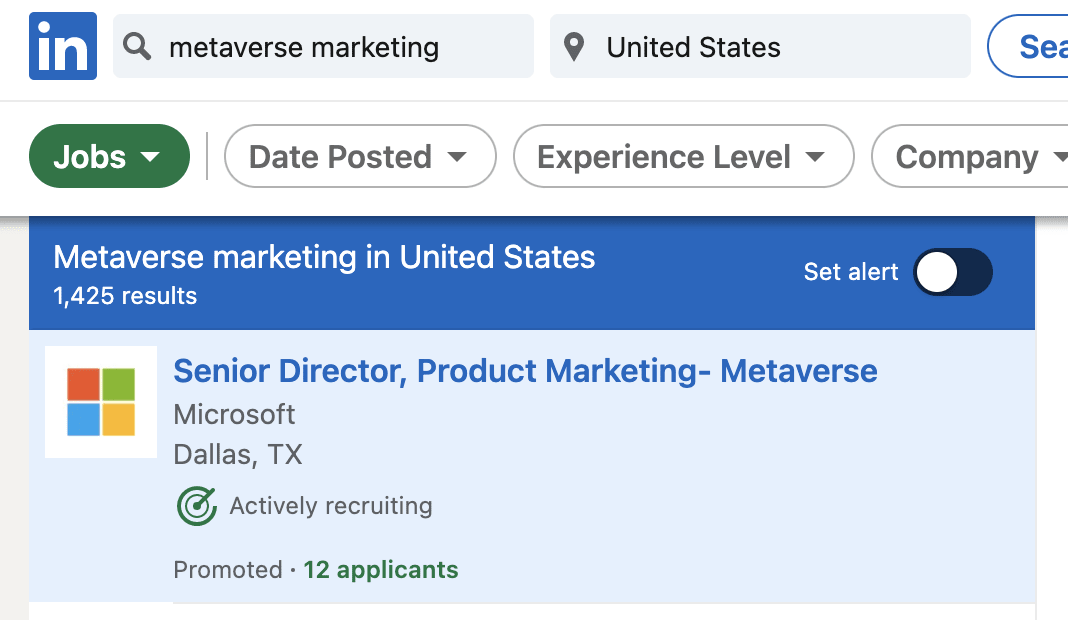 Same with Google Trends interest.
4. Visual search – and analytics – is going to evolve.
Kind of an extension of #3, but these changes are going to have to require marketers to develop a new way to measure engagement. Medium writer Shailey Singh raises the point that is is probably going to be eye movement behavior. Which would be cool.
5. AR/VR will become a more ubiquitous part of content roadmaps in order to stay competitive
Fast Company did a round-up post in March featuring some of the most innovative AR brands in the game right now – including SNAP, Google, and NVIDIA. Global Newswire also had an interesting piece on AR / Metaverse technology:
I'll continue updating this piece as more information come out surrounding the industry, and other predictions come to mind. But in the interim, I'd love to hear from others. What have you all observed, and what do you predict in the future?
Elizabeth Lefelstein
SEO expert with a specialized background in news, entertainment, and real estate websites | USC EMBA Candidate '24 | Based in LA | Can I pet your dog?