How to Come up with a Killer App Idea: A Four Step Solution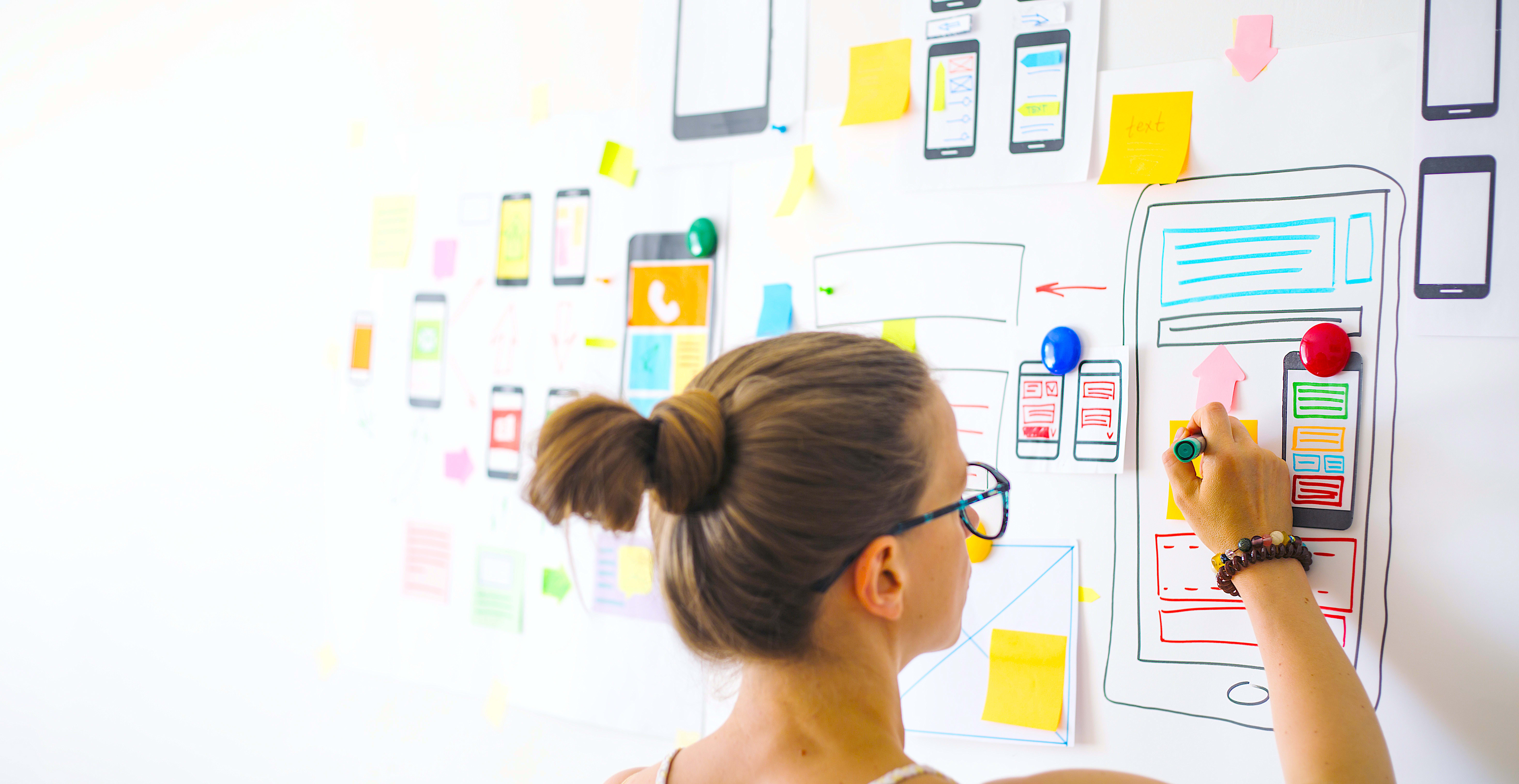 Whether you're a rookie iOS app developer that's just learned XCode or a seasoned professional with multiple successful apps to your name, there is a common question that's asked at the beginning stages of app development. "How did this get so messy so quick?"
Maybe you have several ideas for apps, but can't narrow them down. Maybe you're confident in your coding abilities, but can't think of a single worthy idea. Heck, maybe you have the idea and the technical skill, but are spinning your wheels inside your Frankenstein monster of a prototype that has a dozen confusing features.
The aim of this post is to act as a high level guide for developing your half baked IOS app idea into the prototype stage. For newbies, these tips will help you start off your career on the right foot. For experienced developers, these tops will act as great reminders for staying cool and collected in these tumultuous early stages.
Read the full article, or feel free to skip ahead to the part than resonates most with your unique creative blockage!
1) Understand that revenue is not your top priority. Attracting a strong user base is.
For some, this might seem like a a peculiar first step. Particularly so if your eventual goal from the app is, well, to make money. Let let me be clear: I want your app to make money too. To do this, however, it counterintuitively cannot be your top priority.
Many app developers make the mistake of proceeding with an app idea based solely on it's perceived earning potential from users (app purchases and in-app purchases). Or conversely, reject proceeding with an app idea based solely on its perceived lack of earning potential from users. In reality, a majority of the most monetarily successful apps in the app store make their earnings from paid advertisements from companies that want exposure to your user demographics.
What you should focus on in this stage of development is coming up with app ideas that can solve a problem or entertain users. Think of your app concepts as premises for binge-worthy TV shows (rather than Shopping Channel), and their earning potential as the ability to attract companies to advertise with you.
2) Start brainstorming. There's no bad ideas yet.
No matter your confidence level for your app idea, it's in your best interest to invest a good amount of time in individual and group brainstorming. It facilitates critical and innovative thinking, and adds texture to your initial ideas. The internet is saturated with brainstorming tactics, but these are my specific favorites:
EXISTING APPS:
Think about the apps you most like to use, as well as those that are generally successful in the app store. What tasks, interests, or concerns do they help people fulfill? What features of these apps are most helpful? What types of emotions do the apps envoke? Consider emulating these concepts in your app ideas! Knowing what you like about iOS apps will help you make better design decisions later on.
Bonus Tip: During your brainstorm, don't be intimidated by markets that are already saturated – it means there is a market for it~ For instance, many social media app ideas were born from Facebook's initial success. Plus, even if you've ideated a new niche, you'll inevitably get competition if its successful.
FRIENDS & FAMILY:
Many mobile app ideas are a product of brainstorming with colleagues, family, or friends. Ask them what they think of your ideas, and if they have any of their own! Bonus Tip: Try searching for buzz words that come up from this brainstorm in the app store. Can you find one? If not, consider building it!
PERSONAL MOTIVATION:
What frustrations have do you stumble into in daily life, and what would resolve them? Brainstorming app ideas that would actually fulfill a need of yours are beneficial for two reasons. One, it's likely that others feel this same gap. Meaning, there's a market for it. Two, it increases the likelihood that you'll see this app project through to completion – as it will benefit you. Bonus Tip: Fill in the blanks to the sentence "If I had an app that could ____ for me, I would feel so much more ____."
Once you've decided on an idea, you're ready to move onto Step 3!
3) Sketch it out, baby!
Yes, with paper and pencil.
Not a good drawer? Who cares. This is your time to get ideas for what your apps's interface could, should, and would look like once you got started in XCode. Make as many versions of the homepage of your app as you need to, plus any sequential pages that users would come across in sequential pages.
Who is your audience? How would they identify themselves? How can you design the app to flatter their ego?
What features are 'must haves'? What features 'would be cool'? Don't let your app get bogged down with too many features, focus on one or two that pack value and purpose.
When your done sketching, show your designs to friends and family. Are they able to 'navigate' through it easily on their own? What about your designs could use tidying up? Did they wish any other features were available or were distracting? Remember that any and all feedback in this stage is constructive, and to not take it personally if they feel, for example, that the current navigation is confusing. If they feel this way, chances are others would think so too. It's better to tweak your designs in the pencil and paper phase than once you've poured hours into development.
Once you've finalized your designs, you're ready for the last step, Step 4.
4) Design your Prototype in XCode
When designing, it's important not to reinvent the wheel if you don't have to. Especially so if this is your first app! It's worth the time to vet out potential web API templates that can help you get your project done faster and better. My best tips for vetting include make sure the API is well supported, updated frequently, and are actively used by other developers. Apple Developer documentation in general tends to be well optimized. Check it out here.
Don't have XCode yet? Download it here.

Elizabeth Lefelstein
SEO Lead at FOX Networks Group. Founder of TEKKI.digital blog. Contributing author at SearchEngineJournal.com.