Last night (January 30, 2020), many technology bloggers began reporting that Roku might be removing all FOX apps, including FOX and FOX Sports, sometime today (January 31, 2020) unless the two companies come to an agreement. This news comes just two days before Super Bowl LIV.
Which would mean, that the 23.8 million active Roku users wouldn't be able to stream the game on their Roku device.
This might come as surprising news to football fans, as FOX Sports has been working hard in preceding weeks to ensure a 4K Ultra HD streaming experience across all major streaming platforms – including Roku. They have promoted this on their website for several weeks.
What Roku has to say:
Roku explains this situation as a carriage flap.
"Roku's distribution agreement with FOX Corp is set to expire on Jan. 31. We offered FOX an extension so that Roku can continue to bring a large and valuable audience to FOX. If an agreement is not reached, we will be forced to remove FOX channels from the Roku platform."

Cord Cutters News
What FOX has to say
FOX contradicts this statement from Roku, calling it a "poorly timed negotiating ploy". Going on to say:
"To be clear, FOX has not asked Roku to remove our apps, and we would prefer Roku to make them available without any interruption.

Even if Roku unilaterally decides to remove FOX apps, savvy Roku customers know SUPER Bowl LIV on FOX will be ubiquitously available through streaming providers, FOX apps on the biggest streaming platforms and our website."

Cord Cutters News
Removal Confirmed, But Won't Ruin Your Super Bowl.
As of this morning 11:00am PST, all previous messaging on FOXSports.com regarding Roku has been removed, and Roku has indeed removed FOX apps from its platform.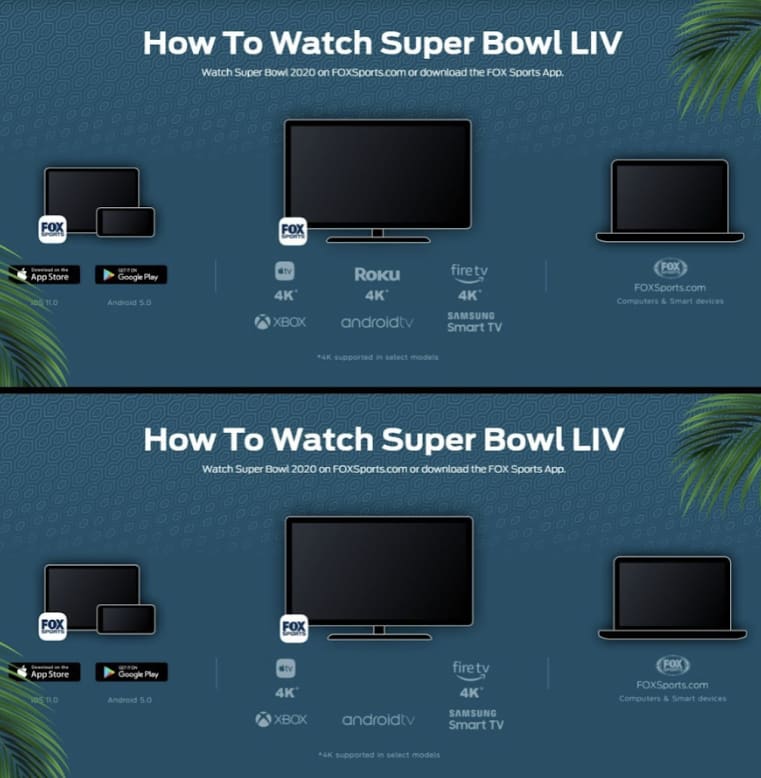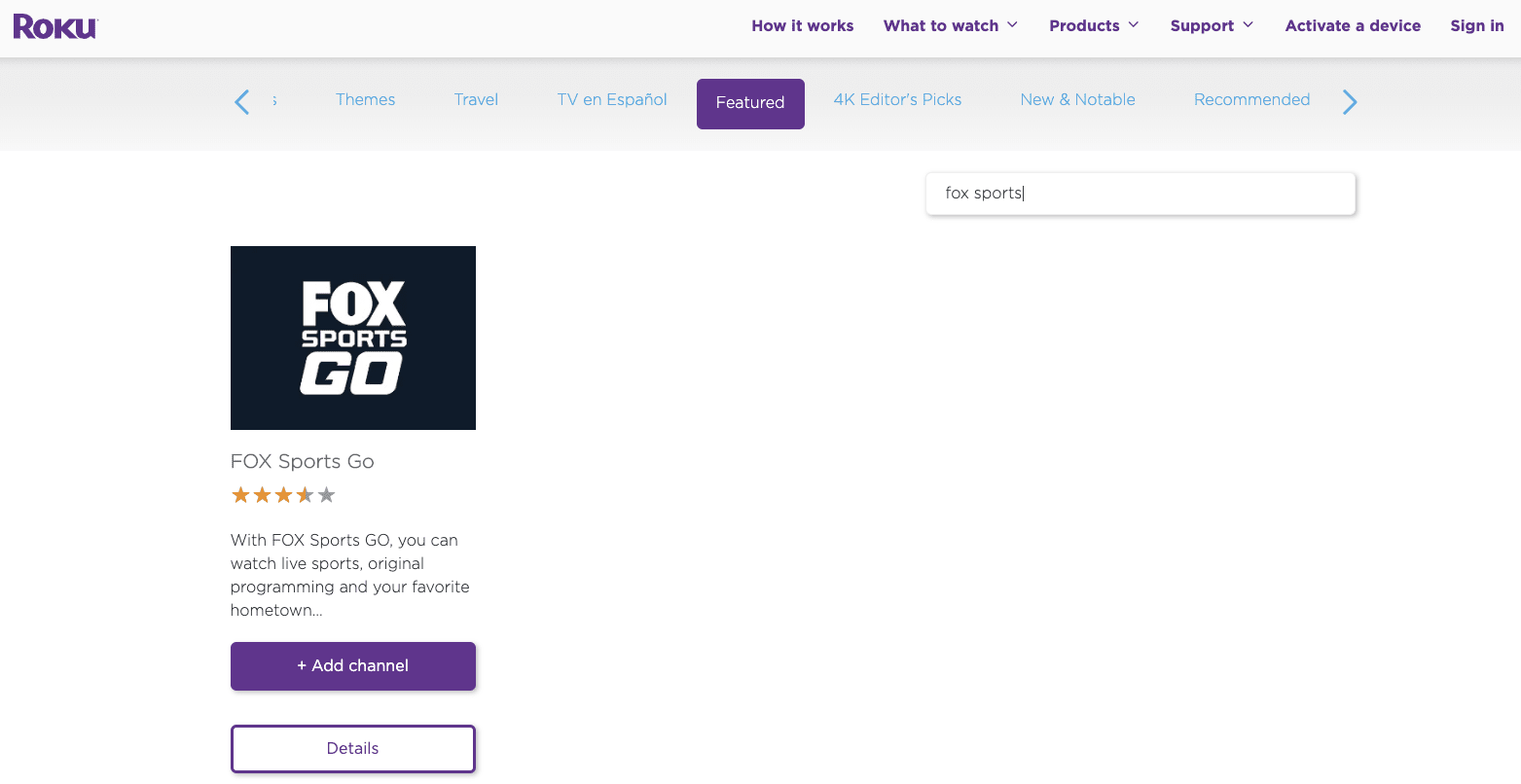 The Super Bowl LIV will still be available to stream via the FOX and FOX Sports apps on the following streaming platforms/devices:
AppleTV (tvOS 12 or above) *in 4k
Fire TV streaming devices and smart TVs *in 4k
Android TV
Xbox One
Samsung Tizen Smart TVs (2017 through 2020 Smart TV models)
iPhone / iPad (iOS 11 or above)
Android Phone/Tablet (OS 5.1 or above)
Computer (various browsers)
It will also be available on the Fox.com and FOXSports.com websites. Beyond the FOX apps and websites, users will also be able to stream the game via the NFL app on all devices (not in 4k).
"The league will stream the game via its free Roku app"

Alex Riethmiller, NFL spokesman
A Negotiating Ploy That Backfired?
To set the record straight, the removal of FOX apps on Roku doesn't necessarily impact sports fans, who have SEVERAL alternatives to watch the game.
Perhaps, this 'negotiating ploy' has backfired on Roku's end – irritating its user base that it now has to look to one of Roku's competitors to stream the game in 4K.
Thoughts? Opinions? Share them in the comments.
Hero Image credit: Cnet.com