Congratulations! You've been accepted into Google News. But — now how do you measure your readership within the Google News app?
Google has actually made this very easy for peeps who use Google Analytics. The two-step process entails:
Associating your Google Analytics account with your Publisher Account within the Publisher Center and
Creating a 'Mobile App View' in Google Analytics
I'll walk you through how to do both in the coming sections…
How to Associate your Google Analytics and Publisher Accounts
Step 1: Associate your Analytics Account with your Publisher Account
To associate your Google Analytics and Publisher accounts, start by navigating your your Publisher Center home screen. From there, click on the publication you'd like to edit, open up the "General" tab, and click "Edit Publication".

Then, scroll to the bottom of the page where it says "tracking" and input your Google Analytics tracking pixel there. You'll notice that the Publisher Center will also let you add additional tracking pixels in this location — such as a Comscore pixel.

If you're not sure where to find your Google Analytics tracking ID, the quickest way to find it is to:
Login to your Google Analytics account, click "Admin" in the bottom left (with the gear icon)
Click "Command+F"
And then type, "UA". Your code will be highlighted on the screen right underneath the "Property" subheading.
Step 2: Set Up Mobile App View Tracking in Google Analytics
Next, you have to create a dedicated "View" within Google Analytics that shows the traffic your publication receives within mobile apps, i.e, Google News. Note that this is a commonly missed step that people message about in the forums when they can't get tracking to work; Google confirms that this step must be completed here.)
To create this new view, navigate to your property within Google Analytics, and the default view that you get your website data from normally. It typically says "All Web Site Data".

Then, navigate back to the Admin section (gear icon, bottom left), and then click the "+ Create New View" blue button located in the top right.

Your screen will now look like like the screenshot below. Click on "Mobile App" and then input the Reporting View name as "Mobile App Data View". Change the reporting time zone if needed, and then, click "Create View".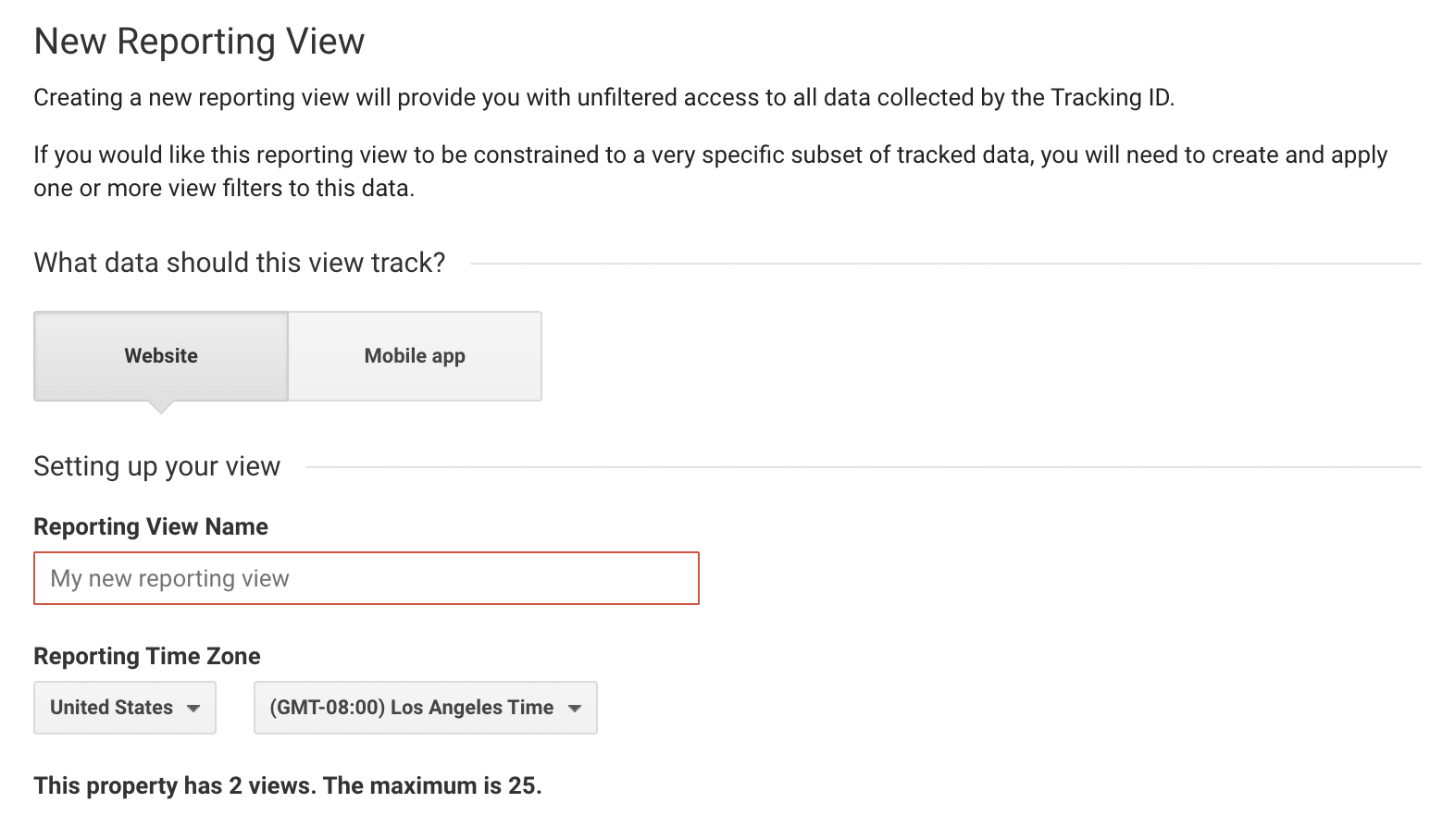 Step 3: Apply a Filter to the View to Confirm the Accuracy of Your Data
Alas, there's one more step to make sure that the data you created within this new view is squeaky clean — you have to set up a filter. To do this, navigate to "Admin" section again, click "Command+F" and type "filters" — it will highlight the button on the page where you should click. Once you have clicked on the "Filters" button located on the middle right of the screen, your screen should now look something like this:

Click the "+Add Filter" button, and set up your filter rules the way I have below, then click the blue save button at the bottom.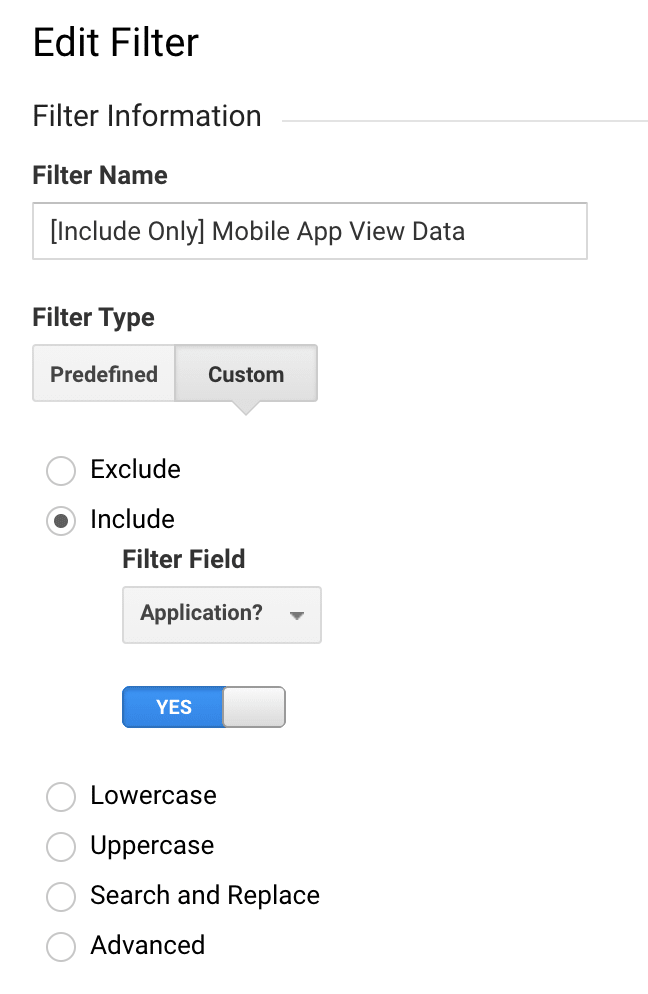 Still stumped? This is an amazing video tutorial from InfoTrust I found on YouTube that walks you through how to set it up step by step:
Testing the Implementation of Your Freshly Created View
To test if you've set this view up correctly, please confirm that the two items are both true for you:
1) You can now see two views nested underneath your property, including our newly created "Mobile App Data View".

2) Open up the Google News app on your mobile device and start tapping through to various articles. You should now be able to see your activity within realtime data. Please note that this part might take up to 15 minutes between the time you create the new view and you can begin seeing realtime traffic data.

Wrapping Up: What Google News Data is Available in Google Analytics, And How do I View It?
From now on, whenever you want to review traffic to your publication specifically from Google News, simply navigate to this new view that you've just created. It works the same way as web data analytics does, with just a bit different terminology (i.e, "screens" instead of page view), but is very intuitive if you're familiar with GA in general.
Questions? Drop them in the comments below.
Elizabeth Lefelstein
SEO expert with a specialized background in news, entertainment, and real estate websites | USC EMBA Candidate '24 | Based in LA | Can I pet your dog?